Amelia Elizabeth Dyer
achieved notoriety as probably the most prolific baby-farm murderer of Victorian England.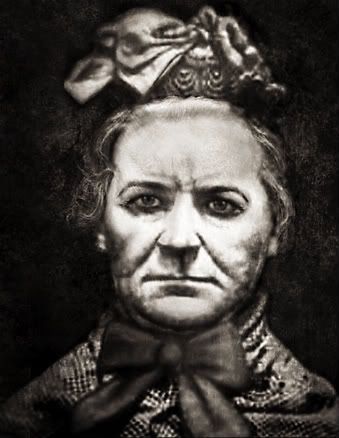 These photographs were taken at Caversham in Reading, Berkshire, where a Thames bargeman hauled a brown paper parcel containing the body of a baby out of the river. The child had been strangled with a bootlace that was still around its neck, and the parcel was weighted with a brick.
Gruesome.