Inspired by the
WhoFix
blog here are some beautiful illustrations from the Encyclopaedia Of The Worlds Of Doctor Who (Vol E to K) by Tony Clark.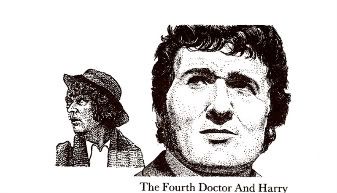 The photorealistic representation of the Doctors via the medium of dots really gives these pictures a extraordinary quality all of their own.
The accurate rendition of Peter makes it for me. He looks like he having a big poo.