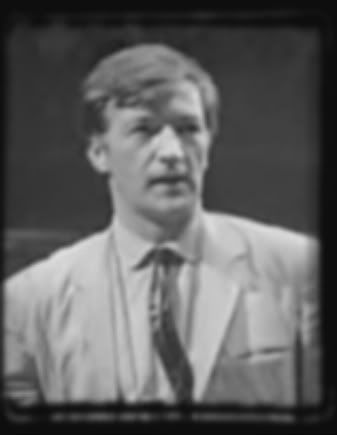 Adrian Mitchell reads his poem 'Nostalgia - Now Threepence Off'

Mitchell has always been a poet of the social conscience, unafraid to take on the establishment while stating truths which he feels are in need of being stated. As the 'elder statesman of literary protest' he has often taken controversial stands; his poetry, albeit harsh and uncomfortably honest, is always worth reading.




Alternative content
This poem is, in addition to being vividly nostalgic (despite the self-parody of the title), a vicious indictment of modern society... the innocence of childhood seems forever lost in a world where the old truths no longer hold, a world of hydrogen bombs and the holocaust.
Download
(Thanks to Christopher Halcrow for hosting the file)