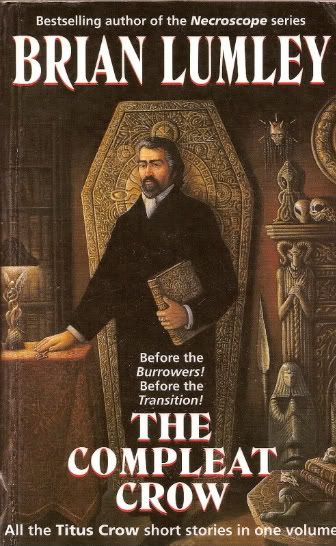 Ex-rozzer Brian Lumley has been hacking away at the Cthulhu mythos for ages , adding a dose of two-fisted action to the tentacled horror (for reasons best known only to himself).
He once said:
"I have trouble relating to people who faint at the hint of a bad smell. A meep or glibber doesn't cut it with me. (I love meeps and glibbers, don't get me wrong, but I go looking for what made them!) That's the main difference between my stories...and HPL's. My guys fight back. Also, they like to have a laugh along the way."
Sigh.
Oh, Brian – subtlety's not your strong point is it?
Titus Crow is a big a cliché of any occult detective you care to think of.